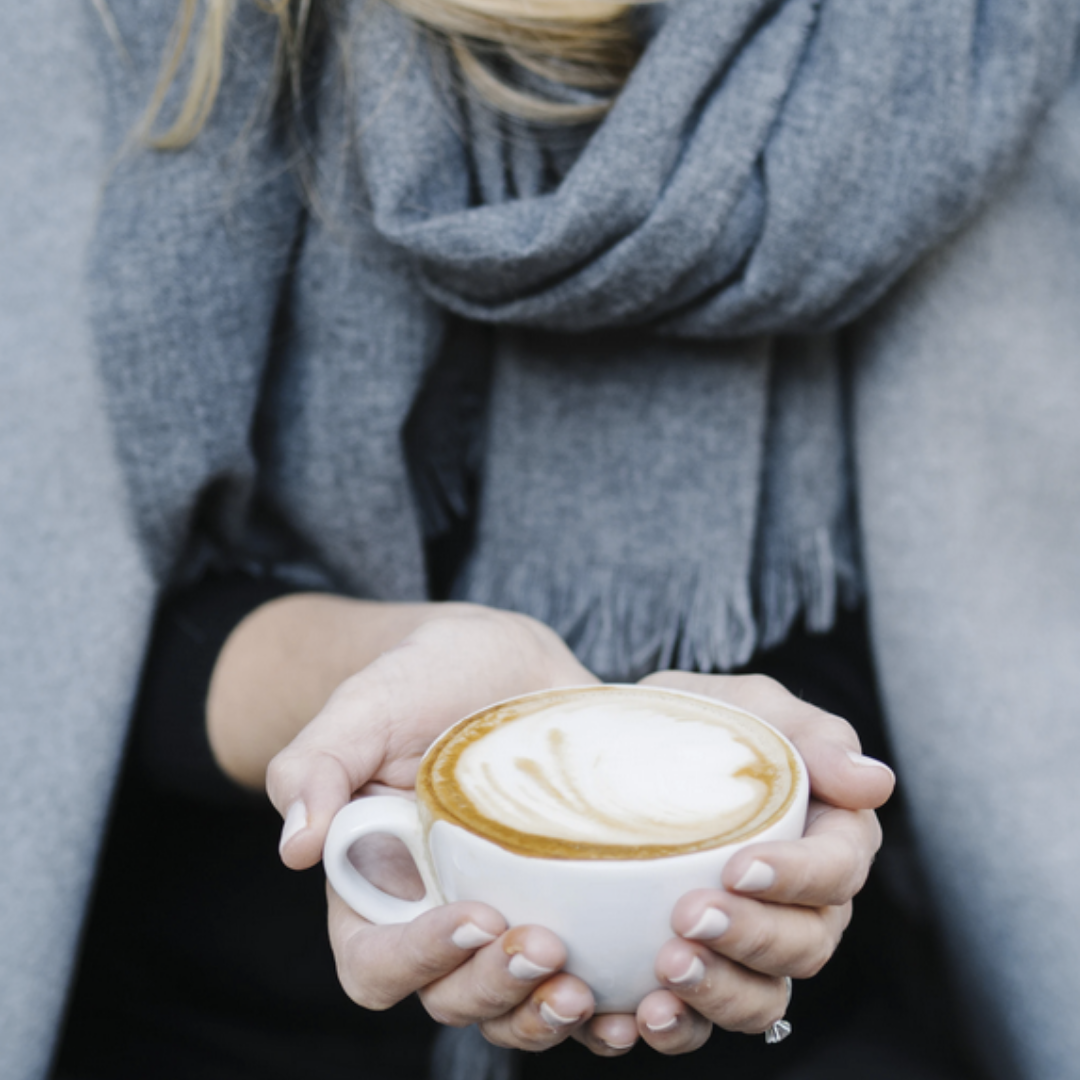 Inspiring entrepreneurs: Jennie Hogg of Lois Avery
People are often ask what inspired me to start Artisanne and I have shared my story on the website.  One of the highlights of Artisanne is meeting other entrepreneurs, often women, and discovering what led them to start their business.
One is Jennie Hogg of Lois Avery (www.loisavery.com) who I was introduced to by the lovely Natasha of Wear and Where. When Jennie and I first met, we talked for hours about beautiful design, travel and the fusion of creativity and practicality that make certain items truly unique.
Jennie, a former lawyer with a love of fashion, designs stunning Italian cashmere shawls and works directly with mills in Italy to create her 'ideal' shawl. They are exquisite.
Emma and I both have one (I bought one for her birthday and I loved it so much that my husband bought me one for mine!) and we adore them. Here we share Jennie's amazing story from successful lawyer to entrepreneur who was approached by Fortnum and Mason within 4 months of launching.  Enjoy! 
What brought you from a career in law to Lois Avery?
I started Lois Avery, my brand of Italian cashmere shawls, after becoming increasingly dissatisfied with my career as a lawyer. I had considered other career paths for many years, but nothing ever felt right. I think the turning point was spending time with a group of inspiring and creative women who were setting up their own businesses. This gave me the confidence to combine my love of fashion and Italy in the form of Lois Avery.
Why Italian cashmere shawls?
My personal style is rather classic, and if I'm honest it's the accessories that make an outfit for me. A scarf business just made sense and seemed right for my passion and skills. It was also important to me that I was creating a product that was special and had longevity.
Everything about Lois Avery has to excite me. I can't think of a material that does that as effectively as cashmere. All of my friends coo every time they discuss cashmere, and this level of excitement had to be at the heart of Lois Avery.
I chose Italy because I've always loved Italian design, and it's helpfully one of the most renown cashmere producers in the world. The provenance of our cashmere is so important to me, and I never work with a mill that I haven't visited. On a logistical level is was fundamental that I could travel to the location of our mills easily. Oh, and it's obviously quite pleasant to have an excuse to visit Italy regularly! 
What inspires the designs behind Lois Avery shawls?
I always follow my instincts. When I look at colour swatches and samples I need to feel something. If I don't get that feeling of excitement and anticipation in my chest, then it's not good enough for the brand and our customers. I remember the first time I saw the samples for our Sea colour. My heart just about leapt out of my chest, it's been our best seller other than grey!
I loved the process of designing our 'Leopard Print in Bengal Kitten'. I was determined to create the perfect leopard print. My friend, Sonia, had a gorgeous Bengal kitten called Mya and I worked with our mill to replicate that stunning coat on a cashmere shawl. I am very proud of that one!
What do you love most about Italy?
I love the culture, the people, the landscape, the beauty, and of course the food.
There is just something magical about Italy, and so many of those moments when my heart's skipped a beat have happened to me there. My favourite thing is probably the general atmosphere … I feel so inspired when I'm in Italy.
The biggest challenge you've faced in switching careers?
It's been very challenging at times to shift my lawyer mind set to that of an entrepreneur, as the two are not always compatible. For example, the legal obligations of a lawyer mean that confidentiality is key, and that means keeping a very private persona.
However, as the founder of a small business you need to let people get to know you to win trust. Talking about myself and my family felt very uncomfortable at first. It's taken me around 2 years to find my public voice, and to learn how to be open and genuine without compromising my family's privacy.
Was your family supportive of your idea?
I am so fortunate to have an incredibly supportive family who believe in me. If anything they were more enthusiastic about the career change than me! I think they could see that I wasn't happy working as a lawyer, and that I would be more fulfilled in a different role.
The most surprising lesson that you have learned?
That it's impossible to avoid mistakes, and you should focus upon learning from them instead. Mistakes hurt both personally and financially. All I can say is 'fast fail' - learn quickly and pivot. Remember that everyone makes mistakes and quickly move on to the next challenge.
What success are you the most proud of?
I was so excited to be approached by Fortnum & Mason to stock our shawls after only 4 months of trading – it will take a lot to top that day!
What's your favourite part of running Lois Avery?
I love the creative side of the business. This includes planning the new collection, and dreaming of colours and textures, and also the smaller details like the look and feel of our packaging and whole unwrapping experience.
How do you cope with balancing the demands of running a business and the demands of motherhood?
This is certainly one of the biggest challenges faced by any working parent. I am fortunate to have a supportive husband, a network of amazing baby sitters I can call upon from my old life, and a mother who is a teacher … so she is around during school holidays.
There are obviously times when it's tremendously stressful. We cope, but the balance can be imperfect and it's important not to be too hard on yourself during those times.
What are your hopes and dreams for Lois Avery?
I want Lois Avery to grow and be strong, and to always be a positive brand. I would love to explore other product lines in the future, but there is no rush.
I would never want to lose the personal touch though because I believe that makes Lois Avery so special.
Your advice for someone looking to start their own business?
It's never too early to start building relationships with potential customers, mentors, and peers, and these connections are fundamental to any business. It's so easy to connect with people these days through social media, so get started.
Describe Lois Avery in 3 words Timeless. Romantic. Beautiful.
Please share some fun facts about Jennie…
Favourite Movie … Only You with Marisa Tomei and Robert Downey Junior. Italy is one of the main characters!
Dream Holiday … An enormous house filled with my family in Sicily.
Best meal you've ever had … It wasn't the fanciest meal I've ever had, but a 6 hour lunch on the sublime shores of Lake D'Iseo celebrating a special birthday was pretty memorable. There was no menu, we were just presented with tray after tray of stunning home cooked food … and a lot of wine!
Your perfect lazy morning … My husband brings me a pot of tea in bed and a freshly minted copy of Conde Nast Traveller!
Favourite shawl in the collection … I still feel very sentimental about the Classic cashmere in Slate.
Tell us something surprising about yourself … I'm a history buff, and modern European history is my passion. If I hadn't been a lawyer, or the founder of Lois Avery, I would have been an historian.
Favourite quote "You may have the universe if I may have Italy." – Giuseppe Verdi