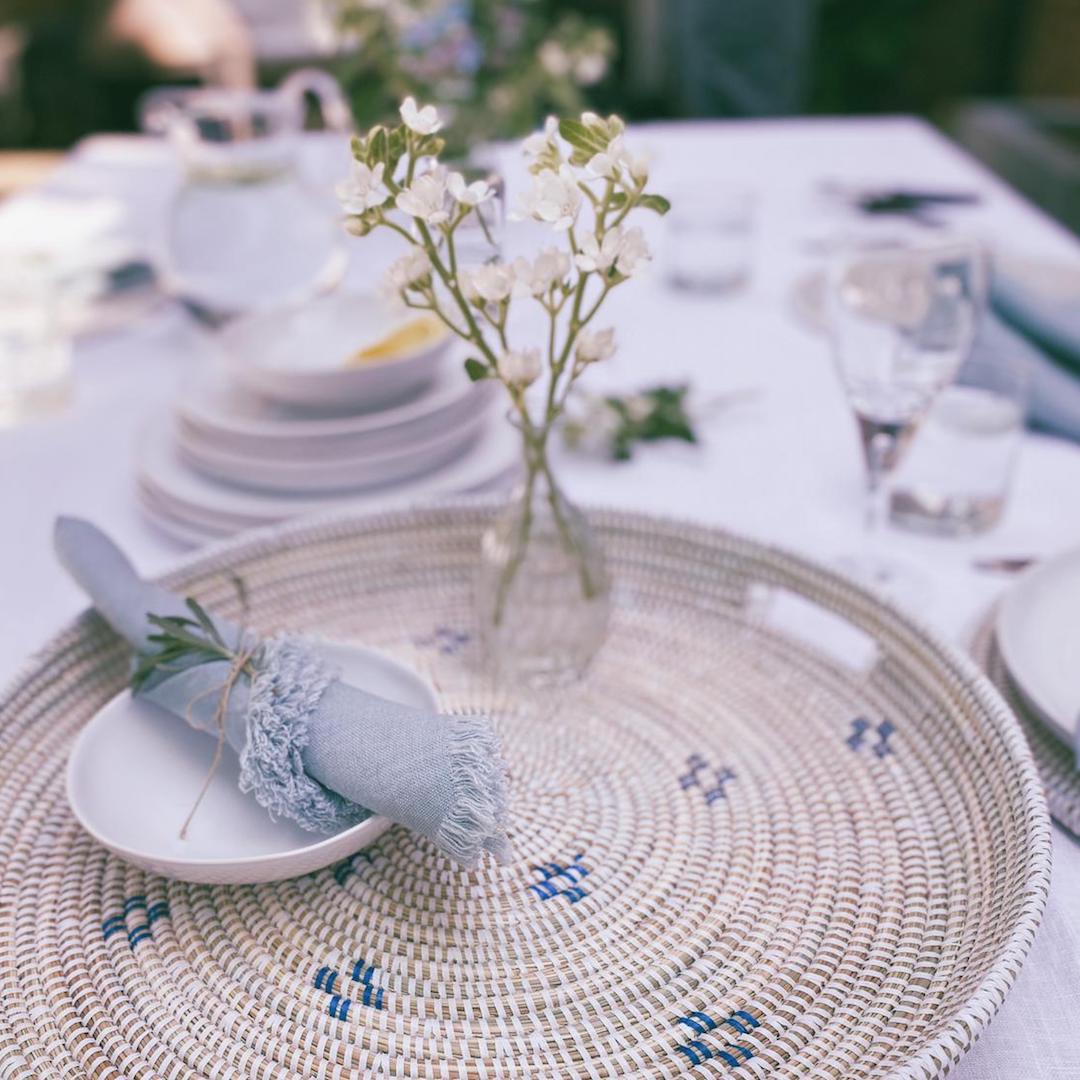 Going loco for al fresco - outdoor dining with Artisanne
This year we're embracing al fresco dining like never before and bringing our best styling ideas to striking outdoor tablescapes. This new focus on beautiful outside table décor encompasses everything from outdoor rugs to linens and placemats, glassware and ceramics to serving accessories, candles, plants and flowers. 
The chance to entertain outside, sharing delicious food and drink with family and friends, enjoying their company feels so exciting it's well worth the time to create a special memorable setting. With spring and summer sunshine we can conjure up a wonderful Mediterranean holiday feeling of carefree al fresco dining with colourful shared platters of food and clinking glasses of chilled rosé.
Your outdoor table presentation can be as individual as you are, minimalist or maximalist, focused around plain white or pastel stripe linens with white china tableware or an eclectic burst of different colours, patterned tablecloths or runners, blending vintage china, recycled glassware and rustic pieces. 
Artisanne brings textured accents and authentic crafted items to enhance your outdoor dining experience with our handwoven round placemats and coasters, edged in a variety of colours or beautifully swirled in silvery grey which instantly add interest. 
Then there's our stylish new large woven tray with a blue square motif, generously sized and tailor-made for passing around the table and serving fresh bread, cakes and fruit.
For an original floral centrepiece as an alternative to a vase of cut flowers, our small storage baskets with green, yellow and blue squares and coloured or natural swirls are ideal to add a planted hydrangea or lavender to the table for an extra fragrant, colourful accent. Several of these can be spaced out with candle holders or mini lanterns in between to light up as evening sets in.
Cosiness is all important, especially for those chillier evenings so our La Prairie statement baskets are perfect to hold those soft blankets and throws ready by the table. Comfortably wrapped up everyone can linger a little longer as the temperature drops while the wine and conversation flow and the hospitality remains as warm as ever. So enjoy the casual elegance of al fresco dining, the joy of gathering together and sharing the sunny summer mood.