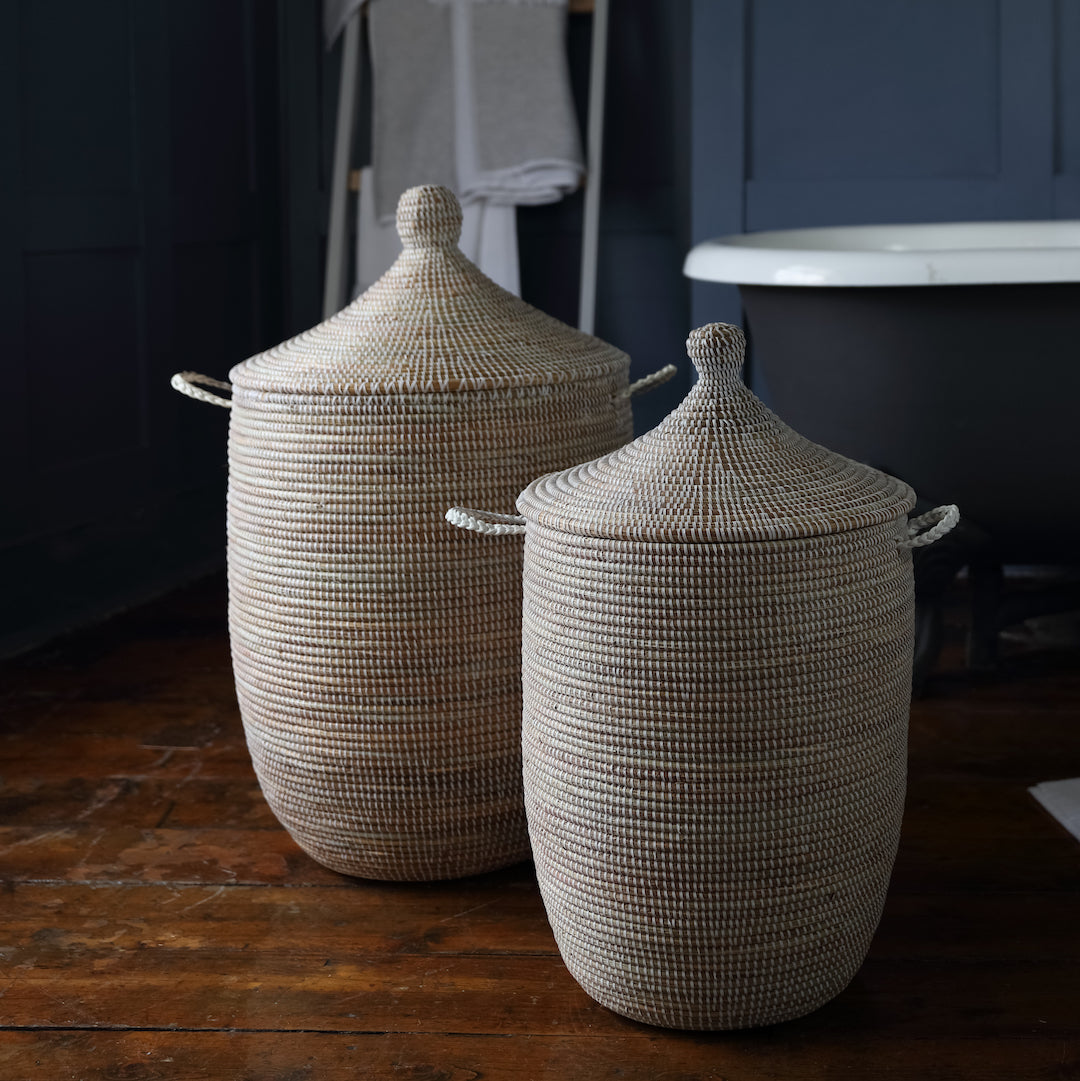 Wedding presents woven with love and designed to last a lifetime
It's so lovely to see the return of larger weddings and Artisanne is thrilled to appear in this month's Tatler weddings feature. One of the magazine's predictions for the 'Biggest trends for weddings in 2021' according to Georgie Evans (MD of the Wedding Present Company) is that since 'our homes became our sanctuary in 2020, combined with travel restrictions,  there is a desire to recreate luxuries we love from our favourite hotels'.
She believes 'gift lists will focus on turning homes into hotels, with rich, sumptuous textures…grounded earthy tones will be major which evoke a comforting sense of calm and provide a welcoming backdrop for injections of colour' . Artisanne offers the perfect selection of beautifully crafted baskets, thoughtfully sourced in muted natural tones with silver, dark or colourful accents to add those luxurious, authentic touches to a new marital home.
Having collaborated with the UK's top wedding list companies for many years we know our handwoven, ethical and timeless homewares, designed for longevity are always popular with couples and so we've curated our own wedding present top 3 best sellers.
It's so easy to fall for our signature Alibaba, this timeless basket with its distinctive conical lid is as beautiful as it is versatile. We're often told it's far too lovely for laundry and is often used for extra linen, cushions or duvets.  Available in 5 sizes and 9 colourways, we've noticed that couples do tend to favour a pop of colour in their choice.
Our skilfully woven placemats and coasters have always been a top choice with newly-weds but even more so now with the increase in home entertaining post-wedding and post- lockdowns. The circular designs in natural, blue, grey and even red colour accents form a lasting gift that will be used for years to come for romantic dinners for two or larger gatherings.
Our round storage baskets make the ideal gift for living rooms to store throws, cushions or magazines or in the bedroom for winter jumpers and scarves. Keeping things stylishly out of sight creates harmony in the home and provides a perfect gift that can adapt to the couple's needs – maybe one day ending up in the nursery!
For now let's celebrate the freedom to get married again and enjoy all that love in the air.