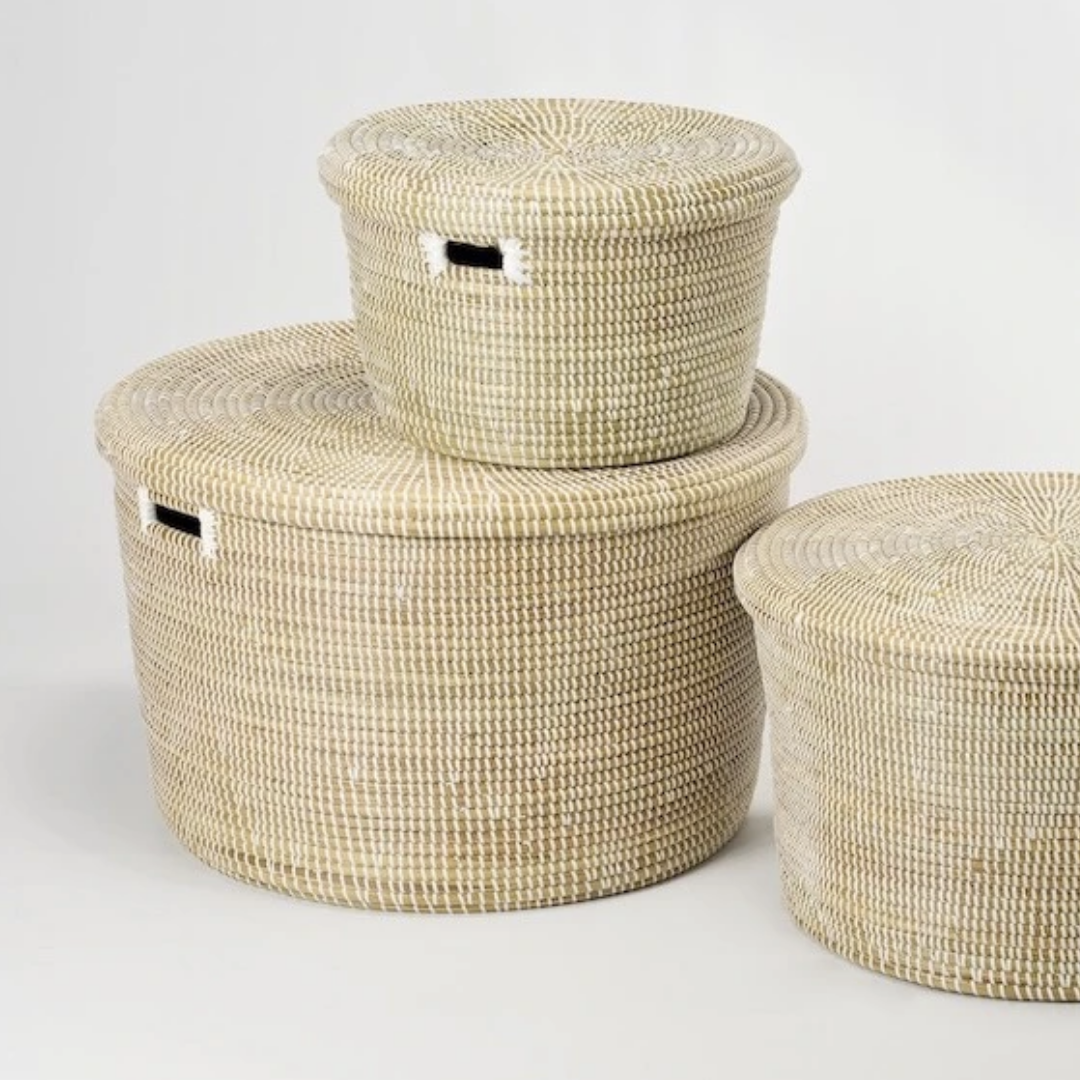 A place for everything and everything in its place from Artisanne at Home
Now our homes are being made to multi-task as class room, office, PE space, play area and TV zone all combined, is there any way to stop the clutter spreading?   Artisanne at Home offers a place to put things (so we stand a chance of finding them) and pops a stylish lid on top of it all, hopefully restoring a little calm.

Introducing this week's star basket – THE ROUND STORAGE BASKET

Handwoven in Senegal from sustainable grasses and repurposed plastic strips.

Large 32 cm H x 50 cm W
Medium 25cm H x 40cm W
Small 20cm H x 32 cm W
 
Sold individually or as a set of 3
For:
Family rooms, playrooms and living spaces
Keeping things a little organised doesn't have to mean Mary Poppins 'practically perfect' or 'spit spot' tidy, let's be kind to ourselves.  At least our stackable storage baskets can help keep floor spaces clear of colouring pens and pencils, notebooks, dinky cars, train sets and soft toys while sparing you the pain of stepping on Lego pieces!
For:
Bedrooms and home offices
In a plain weave or featuring brightly coloured squares or blue diamonds these beautifully versatile baskets also lend themselves to tucking away winter jumpers, hats, scarves or handbags. For a bedroom doubling as a home office, they're also ideal to put paperwork out of sight and make your space feel restful again.