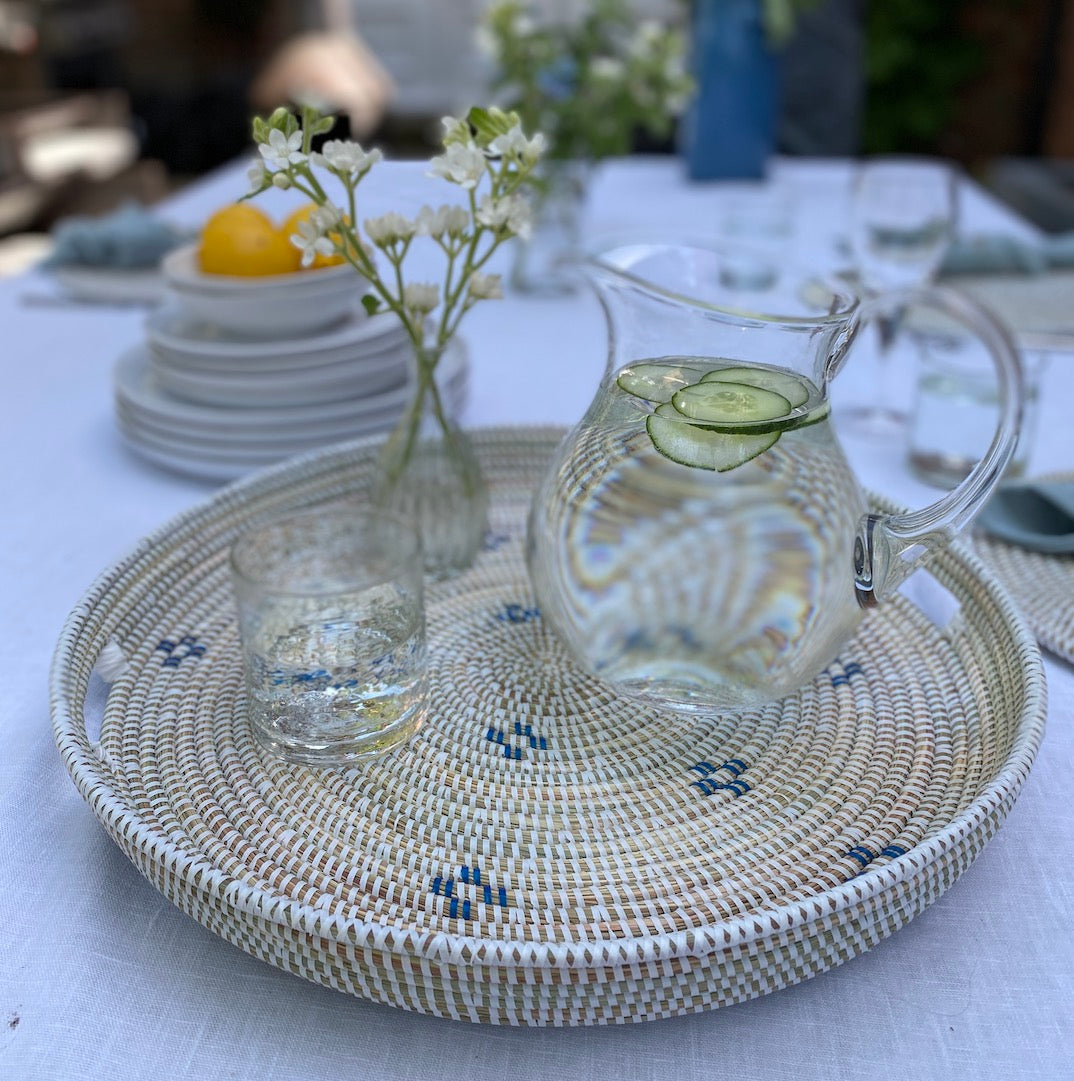 Wedding Present Dilemma?
How to give a great present, not just your presence!

Wedding gifts show we care and wish the special couple a
future full of love and happiness but what to give?

Artisanne has the inside-track thanks to our experience with leading wedding list companies. The top 3 couple's choices from Artisanne's handwoven, high quality, original designs are:
 Our delightfully distinctive Alibabas with their charming conical lids.
Our Round Laundry Baskets – a stylish addition to the newly-weds' bathroom or bedroom and perfect for storing throws or bedding for a sofa bed.
 Our wonderful Handwoven Trays

, subtly patterned or grey-edged, perfect for lazy morning breakfasts, tea for two or sharing drinks with friends over the wedding photos!
Sustainably sourced and made to last - just like a good marriage - Artisanne ensures you're the guest with the best.