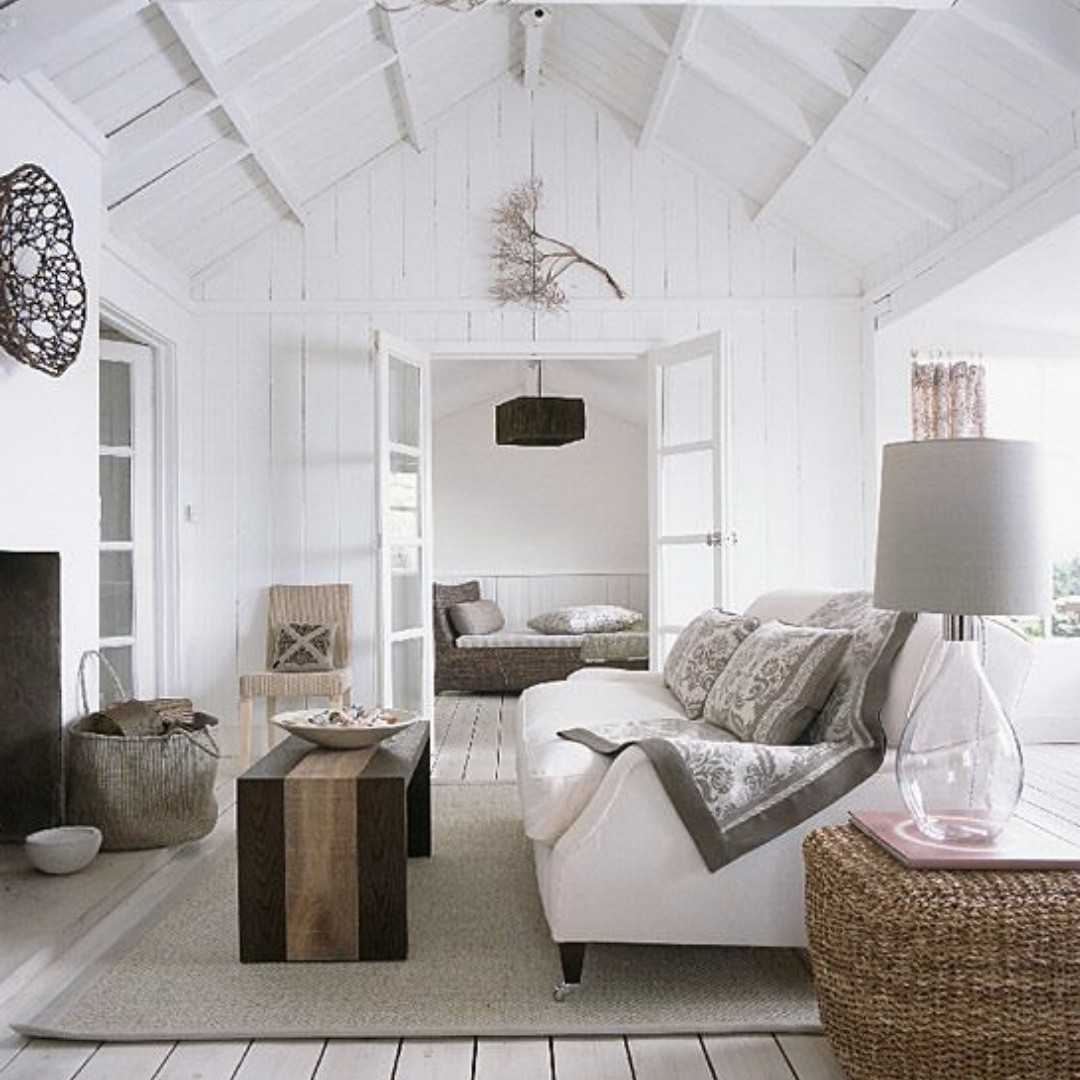 Stay-at-Home Styling Tips
Image Credit: Ideal Home Magazine 
With the house busier than normal, making space for everyone to work, study and relax is more important than ever.  We thought we would share some decluttering tips that we have picked up along the way.
Whether you're forensically tidy like Japanese guru Marie Kondo or believe mess really is creative, decluttering is always a bit therapeutic.  Many of us aspire to a simpler, more organised life but so often it feels like a losing battle: work, children, pets and lack of time get in the way.  But now might be an ideal time to style your home a little differently and to make it work for everyone.  For us, finding 'homes' for the daily clutter is key – 'homes' that keep the clutter organised but easily accessible and most importantly out of sight.  As the old proverb says, 'What the eye doesn't see, the heart doesn't grieve over', so here are some of our top tips:
Alibaba Baskets in Natural  Artisanne.co.uk
We feel we have a storage solution for almost every room in the house. Of course, we are biased, but we only design baskets that we would love to have in our homes and we do.  After all these years, we truly feel like basket buffs! Luckily with baskets, there are no rules except, of course, don't leave them empty!
Image credit: Heal's
Let's take the kids' bedrooms as an example. An Alibaba sits happily in the corner adding a stylish touch with its cheery conical lid whilst quietly hiding the dirty clothes, bedding and pyjamas ready for the laundry. Meanwhile the floor is kept clear with no signs of a clothes explosion!  Next door in the bathroom, there is a small handwoven storage basket acting as a wastepaper bin and a round storage basket housing the toiletries. It doesn't stop there, in the bedroom, our new bedside tables conceal extra throws and blankets under their beautiful wooden lids and the tall baskets in the hall keep the yoga mats and umbrellas tidy.
Round Storage Baskets, Artisanne.co.uk
There's obviously nothing more liberating than getting rid of items you no longer use but for those precious toys, teddies and fancy-dress costumes that are still occasionally used, a trio of capacious and elegant stacking baskets fits the bill perfectly in the playroom.
So, fill those baskets and give a little lift to your home!

Thank you for your continued support in these difficult times and we hope that you and your family stay safe.