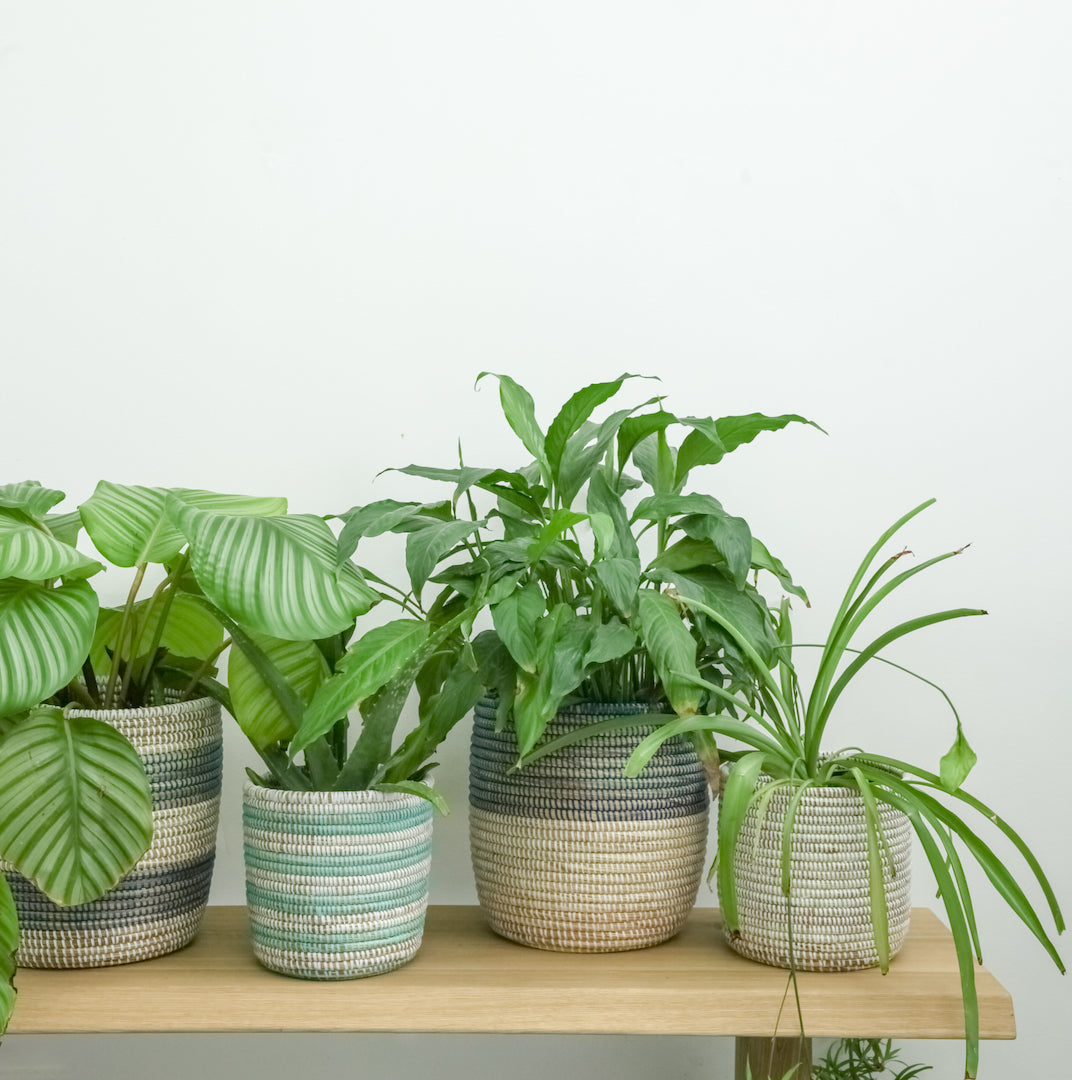 My top favourite botanical beauties
Just as important as the plants we choose to enhance our living space is the way we display them. Artisanne's range of handwoven baskets make wonderful planters, created from natural ndiorokh grasses, grown throughout Senegal.
The texture, stripes and colours woven into our ethically sourced baskets help add eye-catching design accents to your décor while complementing the different types of foliage beautifully.
I thought I'd share my current favourite houseplants and a few handy tips and I hope you'll feel inspired to nurture a little nature in your home too.
1) Maiden hair ferns are fragile and tricky but look beautiful, draping outwards off a shelf or in a bathroom. They're fresh and airy, just don't let them dry out as they help clean the air we breathe while providing a painterly splash of green!
2)The trusted Fiddle leaf fig plant comes in many shapes and sizes and if well cared for, you can nurture them for years. The leaves provide beautiful scale and texture adding an architectural feel to a space. Not too high maintenance but big on impact if you go large!
 3) An unusual orchid, these can be picky about which room they live in but their delicate and unusual eastern influence combined with very little watering means they work brilliantly as a low-key decoration for years. In striking pink or purple they create an elegant point of interest in a small cloakroom when paired with a beautiful natural plant pot.