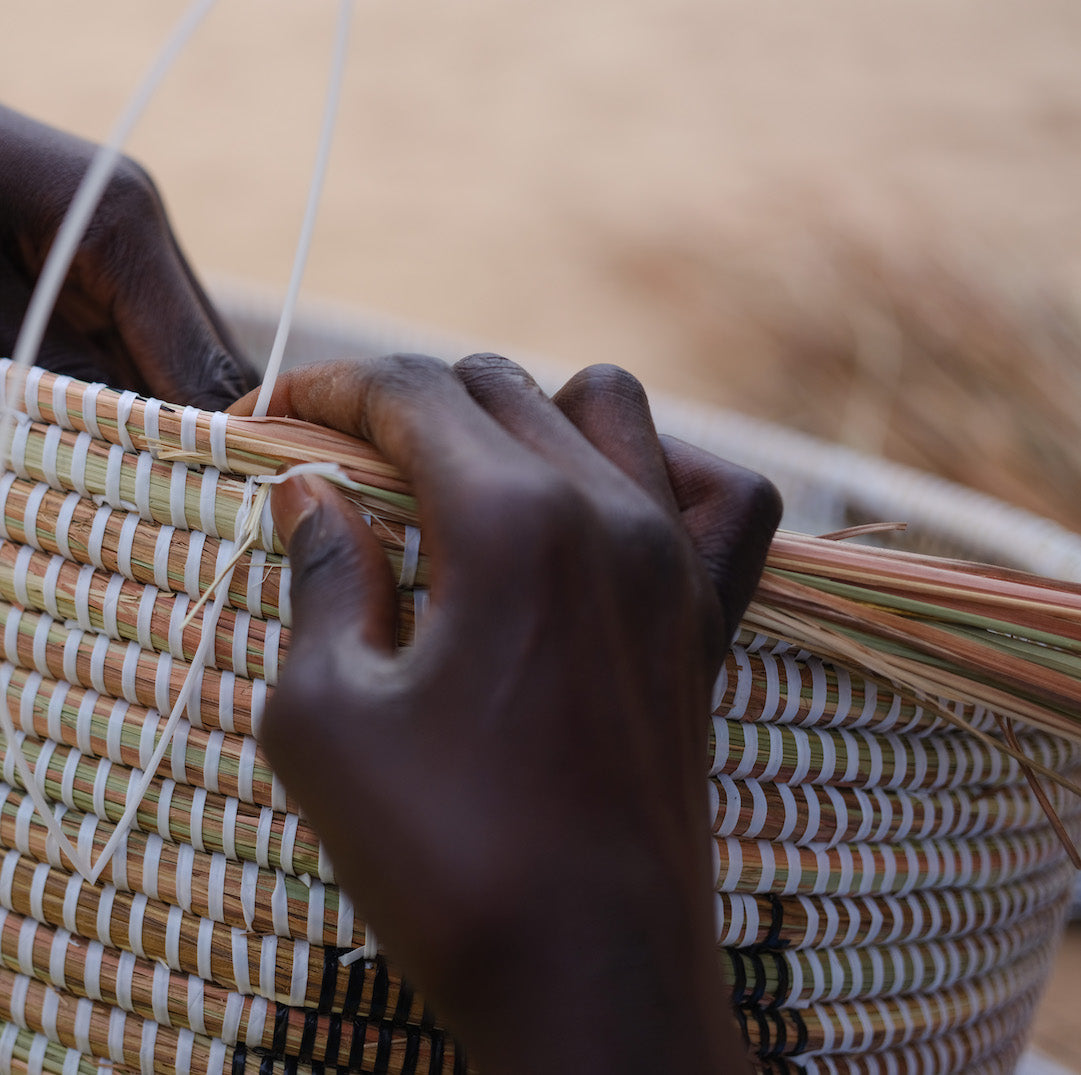 #Fairbruary
Supporting Fair Trade Fortnight from February 21st - March 6th 2022
#Choose the world you want is the theme of Fairtrade fortnight 2022 which encourages us all to take part and help drive long term change by consciously shopping with companies that pay fair prices and uphold fair production standards and practices.
These are values at the very heart of Artisanne and we've been members of BAFTs the Fair Trade Network UK since 2018 and last year we were honoured to receive a Global Good Award. We know it matters to you that we keep our team of 110 weavers in Thiès, Senegal fully employed, having started with just 3, and that we pay them directly with no middle men so they're fairly rewarded for their skills. 
We know you also care as much as we do that our baskets are sustainably produced to protect the local biodiversity and environment and that our weavers are trained and their rights secured. We cherish the relationship we have built with our artisans through regular visits, discussing concerns and challenges to ensure they are happy and our quality is maintained.
We thank you for choosing to buy from Artisanne and supporting not only our weavers but the Fair Trade principles of social, economic and environmental justice which matter now, more than ever, to everyone throughout the world and to our planet.