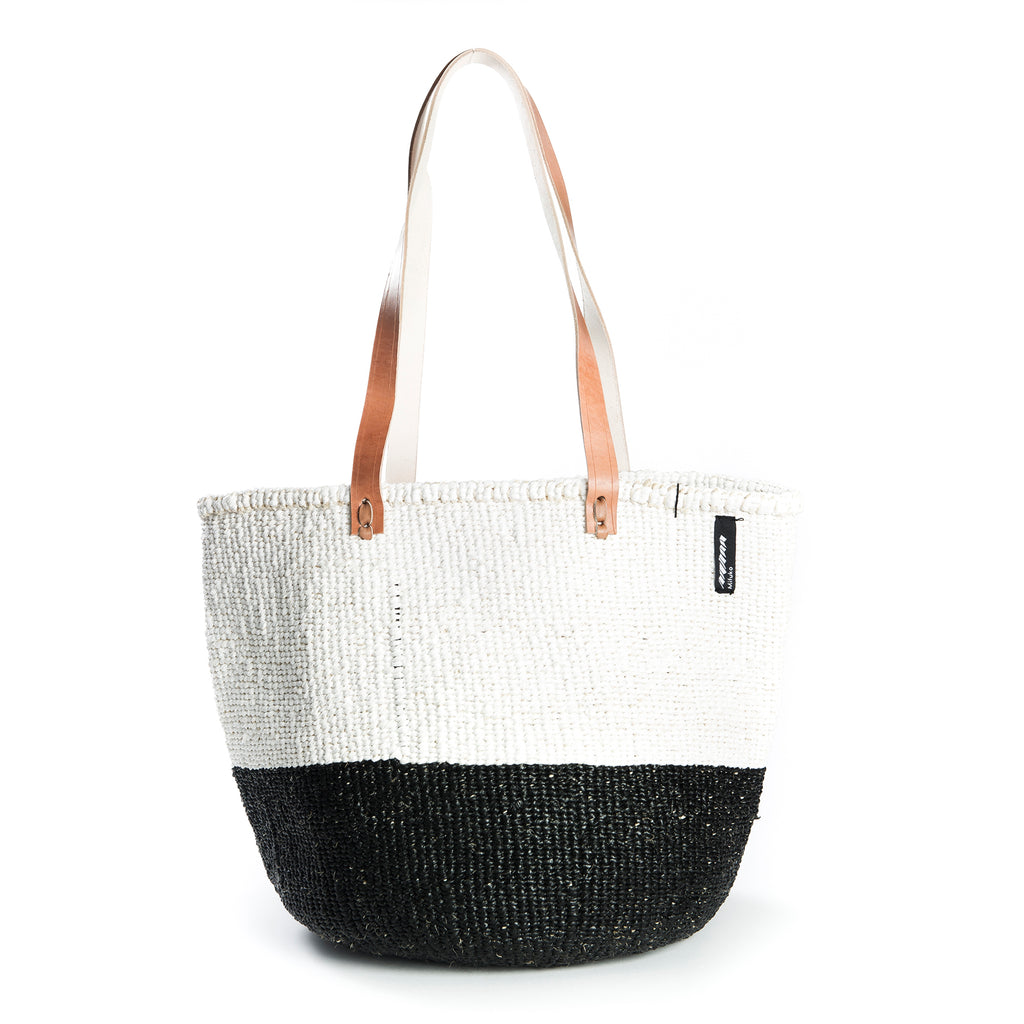 Medium Kiondo Basket with Long Leather Handles by Mifuko - White + Black
We have run out of stock for this item.
This beautiful Kiondo basket combines contemporary Scandinavian design with traditional Kenyan craftmanship. 
Sophisticated yet practical, this Kiondo bag is perfect for about town, for the beach or for shopping. As well as being versatile, it is durable and easy to clean.
The baskets are handmade in Kenya by women's self help groups in rural villages in the Machakos county and in small workshops in Nairobi and Mombasa. They are certified by the World Fair Trade Organisation. (WFTO)
They are made from sisal and food grade plastics that are 80% recycled.
Dimensions are approximate:
28cm H x 30 cm D
Handles: 70 cm