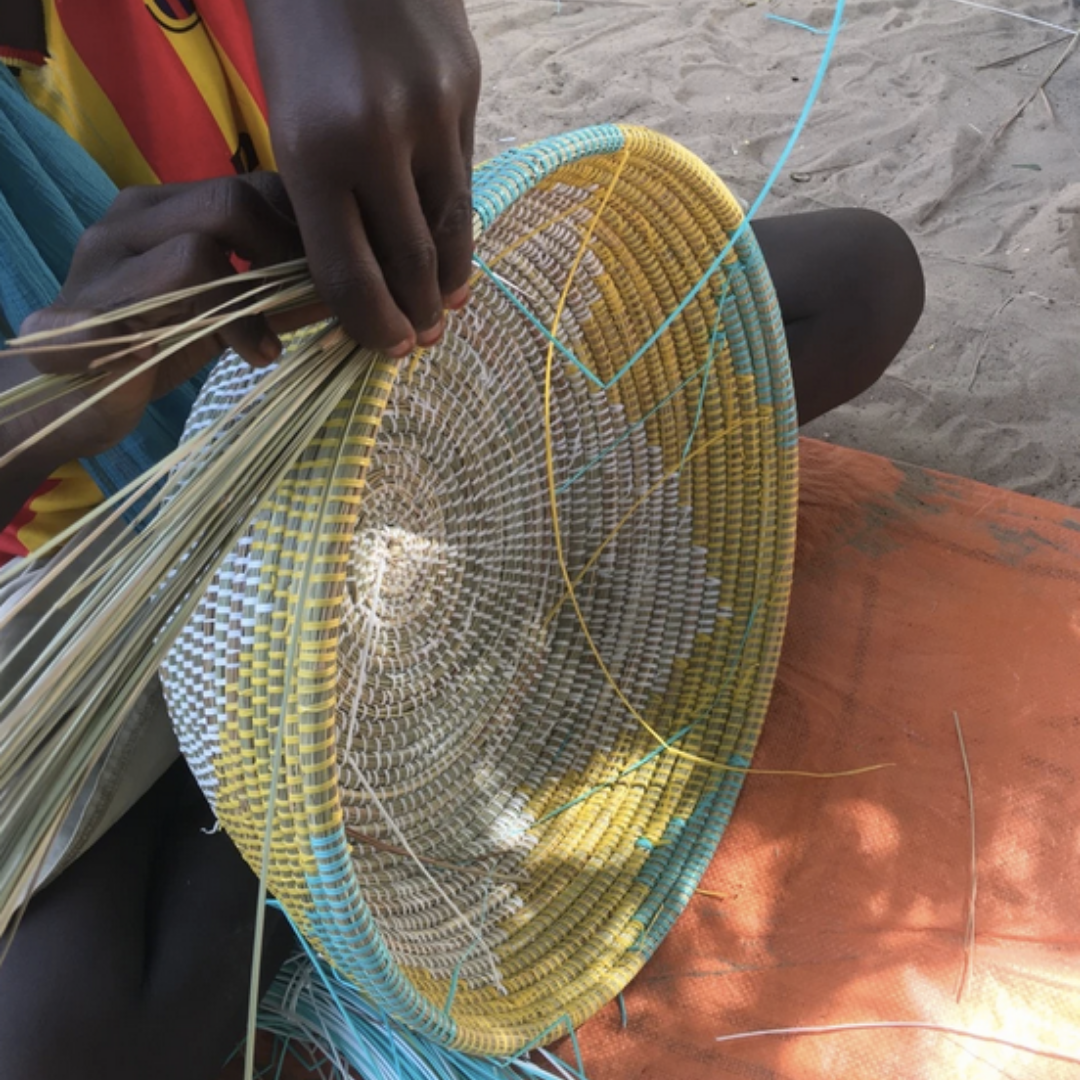 October is Fair Trade Month
Autumn leaves are crunching underfoot, we are ignoring the urge to speak of Christmas although the shops are ushering us in that direction, but this month is important to us because it is Fair Trade Month. "Fair Trade" like the word "Organic" is often overused so what does it mean?
 "Fair trade is an approach to business and to development based on dialogue, transparency, and respect that seeks to create greater equity in the international trading system."
 Aren't most things fairly traded? Sadly not. Much produce from developing countries is traded without consideration for the artisans or farmers who are economically and socially disadvantaged and so unable to protect themselves.  Bananas, chocolate and coffee are products that we associate with fair trade but the principles extend to how clothing and homewares are being produced.  As a consumer it's best to be informed as your purchasing is a powerful endorsement of a product and its brand.
 "Fair Trade businesses work closely with small farmers and artisans to ensure good wages, safe working conditions, environmental responsibility, and economic growth."
 What does Fair Trade mean to Artisanne? The ideals of fair trade are at the heart of our business model and, most importantly, how we work with our artisans. Yes, Artisanne is a business that exports baskets to international markets but we do so by working directly with the artisans. We aim to be a sustainable and ethical business and the women are at the core of our decisions.  We are proud that we work and collaborate directly with 75 weavers, having started with 3 weavers, 3.5 years ago.  Emma lived in Senegal for 6 years until she recently moved to Kenya but we go to Senegal regularly.  Sitting under the nimes trees, surrounded by toddlers we brainstorm ideas for new designs and also the weavers' needs and any concerns they may have.  We are constantly trying to better the way we work together. 
We are working gaining our certification and it means the world to us.
We love working with our weavers and without the human element, Artisanne would never have grown into what it is today.  So think Fair Trade and what it means to your home this October.
As always, we and our weavers in Senegal, are extremely grateful. Thank you for your support!
Elizabeth and Emma x