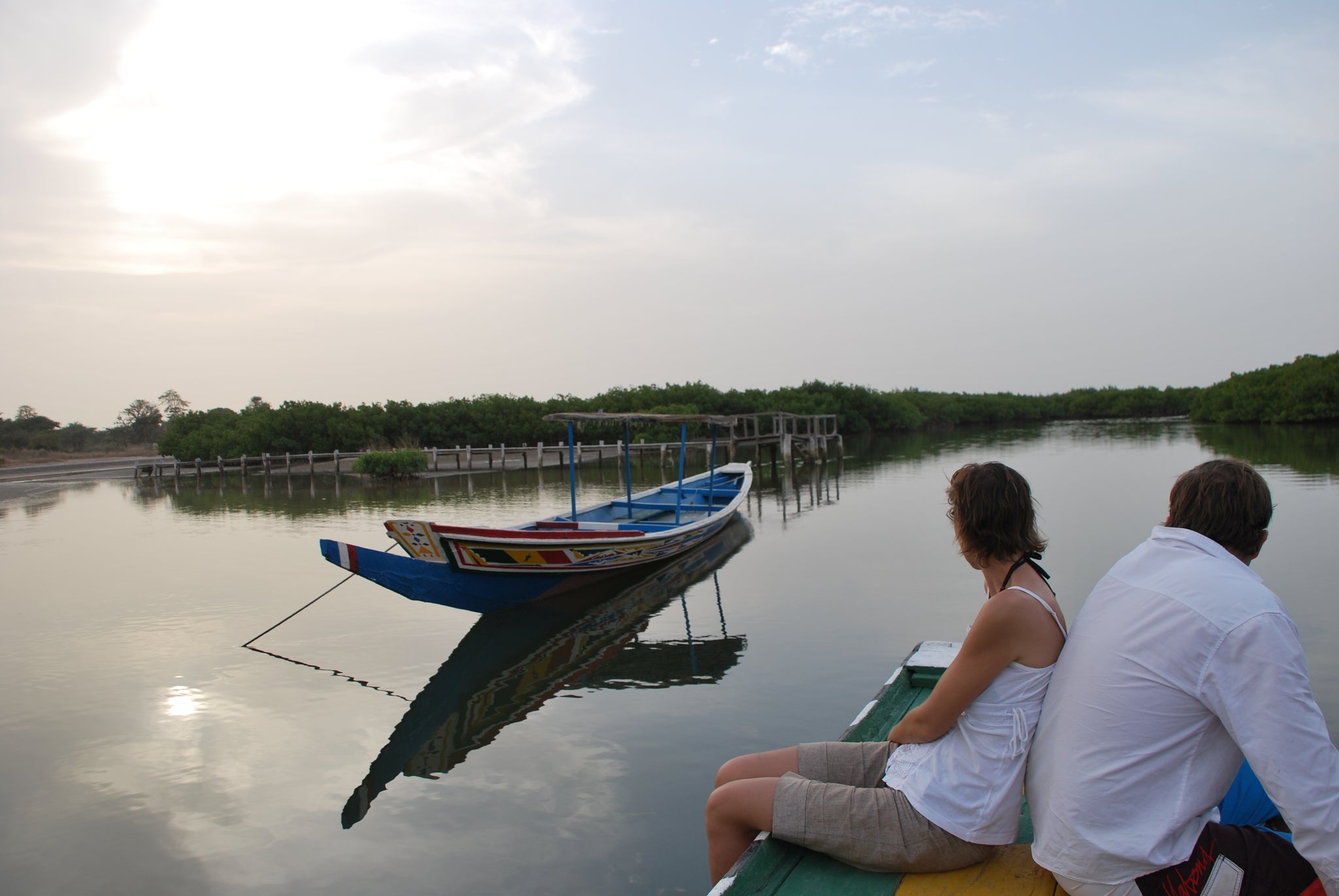 My top tips on places to visit in Senegal
Senegal is such a colourful, inspiring and welcoming country that I'm often asked for tips on where to go in Senegal. Here are my top three:
Siné-Saloum
Three and half hours south of Dakar, Siné-Saloum is home to breath-taking lagoons, dunes and mangrove swamps. The Siné-Saloum River Delta flows into the Atlantic and part of it has been named a UNESCO World Heritage Site. Our stay included a magical morning on a 'pirogue' in the lagoon watching the colourful birds and wildlife.
We stayed in the idyllic Eco Lodge, Les Lodges des Collines de Niassam, in one of their dreamy water's edge treehouses.
St Louis
Located to the North-West of Dakar, St Louis was the French colonial capital of Senegal. This charming city, rich in history is also a UNESCO World Heritage Site. Visit the faded-coloured buildings in the old city, the beautiful mansions, many of which are now boutique hotels and of course the beach. I'm trying to plan my next trip to coincide with its famous International Jazz Festival!
Casamance
Separated from the north of Senegal by Gambia, Casamance is geographically and culturally very different to the rest of the country. Straddling the banks of the Casamance River, its sub-tropic location and rainfall creates lush grasslands and dense forests. Waterways, known as bolongs, mangrove swamps and the wide sandy beaches of Cap Skirring await you. Emma took the popular 'bateau de nuit' from Dakar to the sleepy capital, Ziguinchor and awoke to dolphins playing alongside the boat!