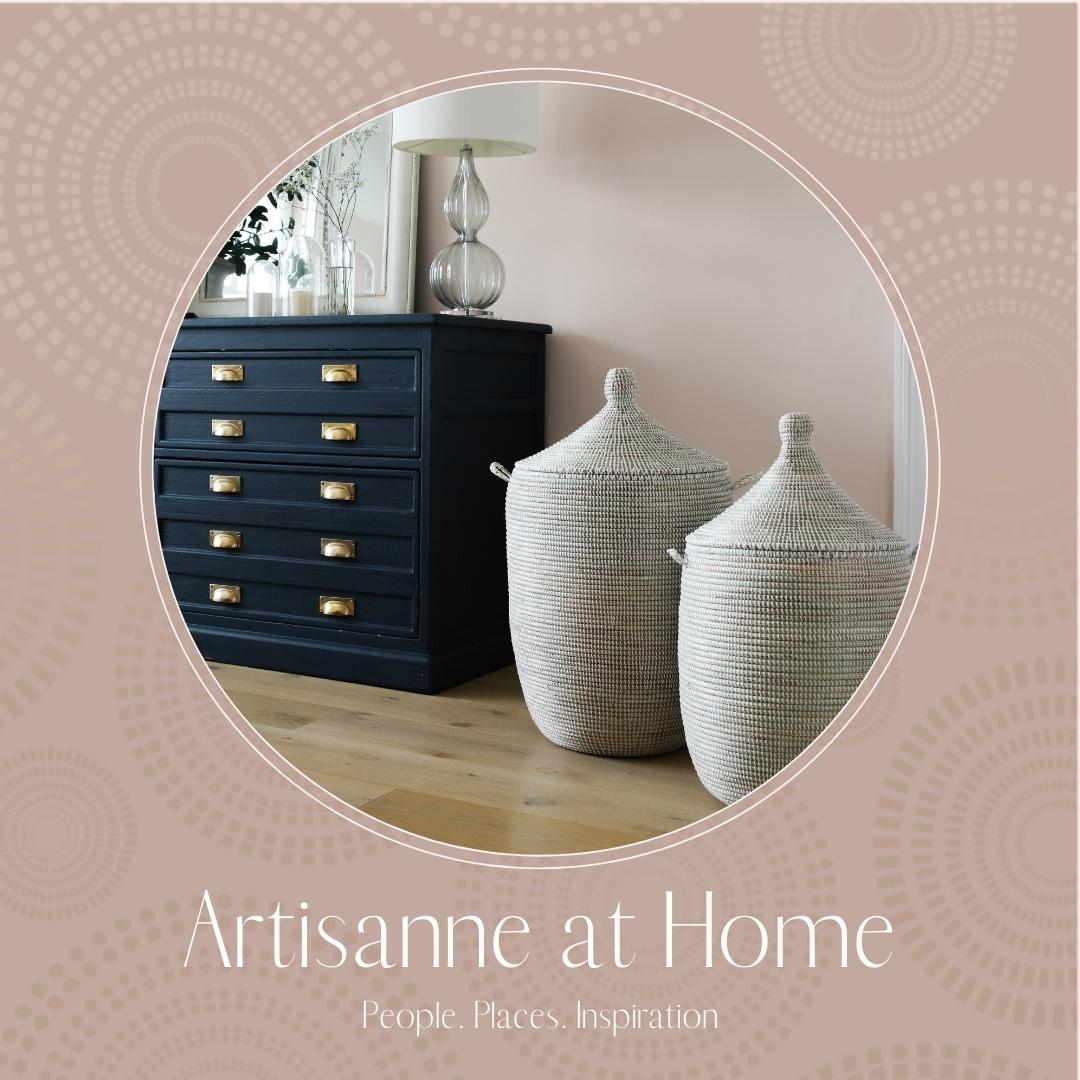 Artisanne at Home
At Artisanne our focus is helping you create homes that work for you and your family, so we're very excited to launch a new series of insights and useful, down to earth tips from some brilliant experts.

They have a wealth of experience to share and we always welcome inspiration when it comes to streamlining the way we live and solving those niggly dilemmas.

This week we talk to Vicky Silverthorn from 'You Need a Vicky', a professional organiser whose practical and enthusiastic approach is sure to revolutionise how we see our homes. She's worked with celebrities, sports people and featured on TV to share her expertise and her mantra is simple: "If your home is in shape, other elements of your life will follow".
She has advice on blitzing paperwork, home styling and decluttering and wardrobe organising to help, as she says "rediscover the joy in getting ready in the morning". Her practical, simplistic systems are designed to make spaces more streamlined and efficient.
We put some questions to her:
What is a 5 minute tip for tidying a room?
So, working backwards on this question it's the systems you have in place that will enable you to tidy in much less time.  
Simplistic, categorised, back to basics storage and the most important thing of all - the less stuff you have, the more decluttering you do - the easier it will be to tidy and keep your home under control!
What are you currently obsessed with, it can be anything: art, music , food, a TV show…?
The Morning Show on Apple TV - it's the best thing I've watched this year I love it!  
Also swimming - the cold sea or a pool I don't care! It's what resets me and I always feel a hundred times better when I've been in water!
What would be your most unexpected thing/ object/ room  in your home ?
Everyone is always interested to see that in my playroom I have a bed in the cupboard. I am obsessed with multifunctional spaces and using a 'spare' room for what you most need it for primarily and then secondly what you need it for only occasionally.  
Murphy (pull down) beds I think will become more and more popular especially with home offices being so popular now!
Where is your favourite place  in your home?
I love my booth seating in my kitchen diner. I'd planned it in my head from the second I bought my property.  I renovated and feel really happy with the slightly quirky layout of my home. I also added a window in the wall so I can see from the kitchen into the playroom.

Definitely wine! Not often but weekend wine with friends is the best!
Your "always" green effort in the home?

I use a laundry egg (I use the Eco Egg)and have done for years now - no storing big boxes of washing powder and no artificial chemicals!
Reusable dish clothes and sponges
Reusable baby wipes meant I have bought no more than ten packs of baby wipes since I had my daughter (they are called Cheeky Wipes!)
I didn't buy clothes for a year (other than essentials and I have to admit I found it empowering and easier than I thought it would be!)
Your "need to improve" green effort in the home? 
I want to improve on the amount of home deliveries therefore packaging that comes into my home.
How does something being ethically made mean to you when shopping?
I love it and am always so happy sharing the love. I love buying from small businesses and also ethically made products.
I think people need to realise the difference they can make even switching a few brands or products within their homes can make.
What is the most common question you are asked in your line of work?
Can you never come to my home?
What inspires you to refresh a space in your home?
Oh I do this so much so it doesn't build up! I don't change it around so much but I declutter frequently. If I feel a room is getting too full (mostly nowadays with toys or children's clothing) I enjoy having a big clear out!
So much of the clothes and toys we have are preloved so I enjoy passing them on once we've used them - keeping their lives going for as long as possible.
I'm mindful of how much is coming into my home at all times!
What makes you smile?

My daughter and nature and my friends. Silliness is the key :)
Radio - I'm a Smooth Chill fan. Always in the background when the Moana or Paw Patrol soundtrack isn't playing of course!